Plan details and schedule
8:30am Umeda/Hearton Hotel Nishi-Umeda 1st floor lobby for departure. *Assemble at 8:20
*We will use a shuttle bus to go from Umeda to Namba. (Change buses at Namba)

▼▼▼

9:00am Namba/OCAT building 1 floor for departure. *Assemble at 8:50

▼▼▼

10:00am-12:20pm Arashiyama (Lunch)

Arashiyama is famous for its cherry blossoms and red leaves, and for the Togetsukyou Bridge, a symbol of Arashiyama that passes over the Katsura River, which flows through the center of town. We recommend visiting Sagano Bamboo Grove, a place that will let you forget the loud and crowded cities. It stretches 100m long from the world heritage site Tenryu-ji, so you can enjoy the cool and cozy bamboo forest path. You can also visit the Nonomiya Shrine - lying in the bamboo grove, the shrine is well known for the oldest unusual black wood torii. In the shrine, there is a large stone called "Okameshi, which is a very popular spot, said to have mystical power. There is a saying that if you touch the rock, it will make your wish come true within 1 year.

▼▼▼

12:55pm-1:40pm Visiting Kinkaku-ji *Entrance fee Adult 400yen, Children 300yen

The temple's main attraction is a relinquary hall enshrining Buddha's bones; because of the gold leaf covering the second and third layers of this hall, the temple is called Kinkaku-ji (Golden Pavilion Temple). In actuality, like the temple Shokoku-ji, it is a Rinzai Zen Buddhism temple, and its official name is Rokuon-ji.

It is said that the garden and architecture that surrounds the golden pavilion symbolizes Sukhavati, or paradise, in this world. The sight of the golden pavilion reflected in Kyokochi Pond is breathtakingly beautiful.
The shrine was originally a villa built by the third generation Ashikaga Shogun Yoshimitsu, but it was remodeled into a zen temple after Yoshimitsu's death. The current pavillion was renovated in 1955, and is now comprised of three layers: the first layer, the Shinden structure from Heian era Japan; the second layer, a samurai-house structure from the Kamakura period; and the third layer, a Zen Buddhist temple structure.

▼▼▼

3:20pm-4:40pm Todaiji, Nara Park

Beginning with Todaiji, famous for holding the Big Buddha of Nara, and continuing with Kasuga Grand Shrine and Kofuku-ji, this huge historical park is well known for its balance between world heritage sites and nature. The deer in the park have always been warmly protected, as they were thought to be the divine messengers of Kasuga Grand Shrine, and as a result there are currently 1,200 wild deer living in Nara Park. The deer are famous for their cute gestures - when they want senbei (rice crackers), they will bow - and so the spot is a very popular tourist attraction.

▼▼▼

6:35pm-8:30pm Kobe MOSAIC (dinner not included; please eat whatever you like)

▼▼▼

9:15pm Return to Namba

▼▼▼

9:30pm Return to Umeda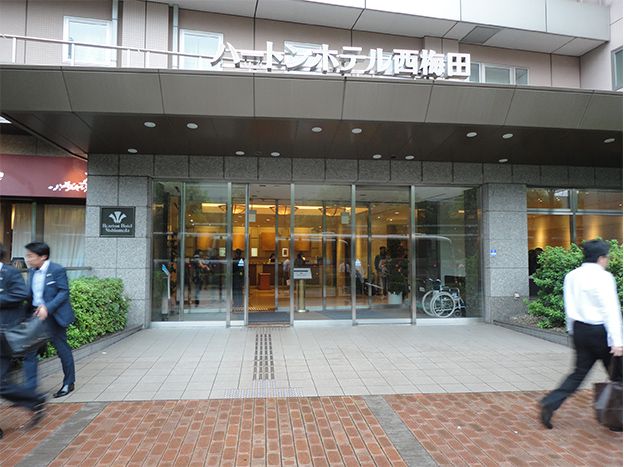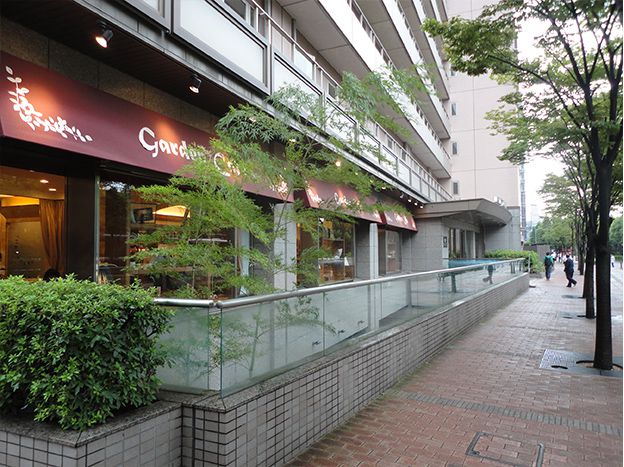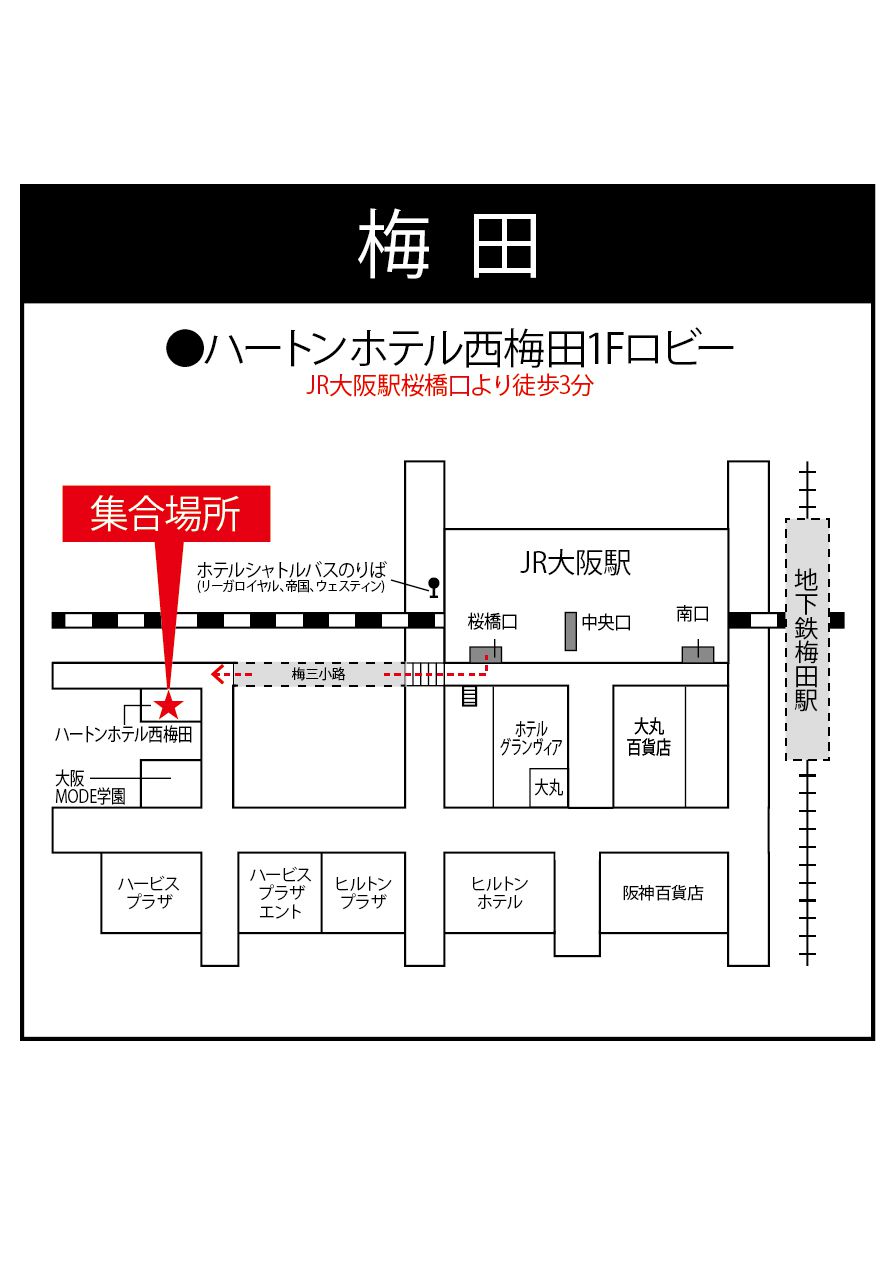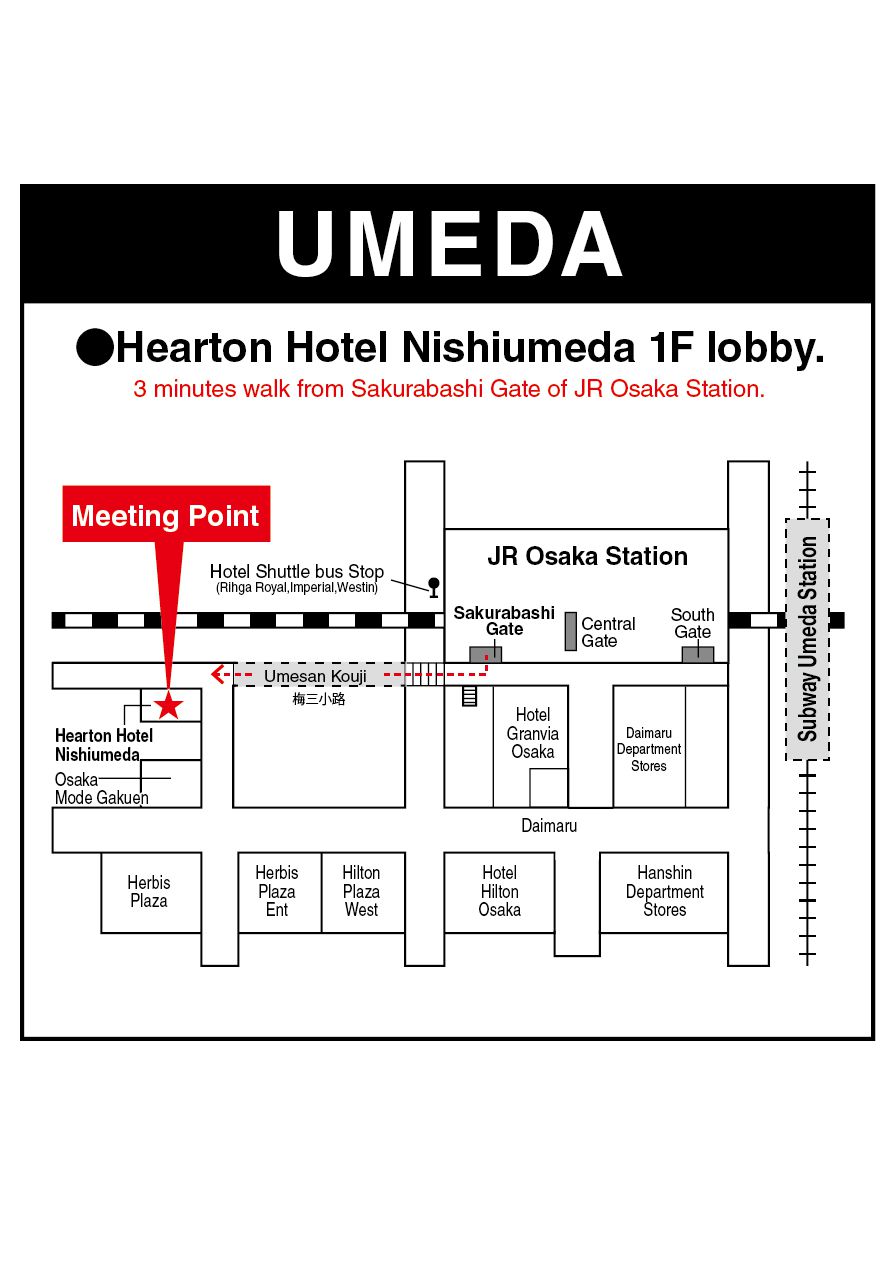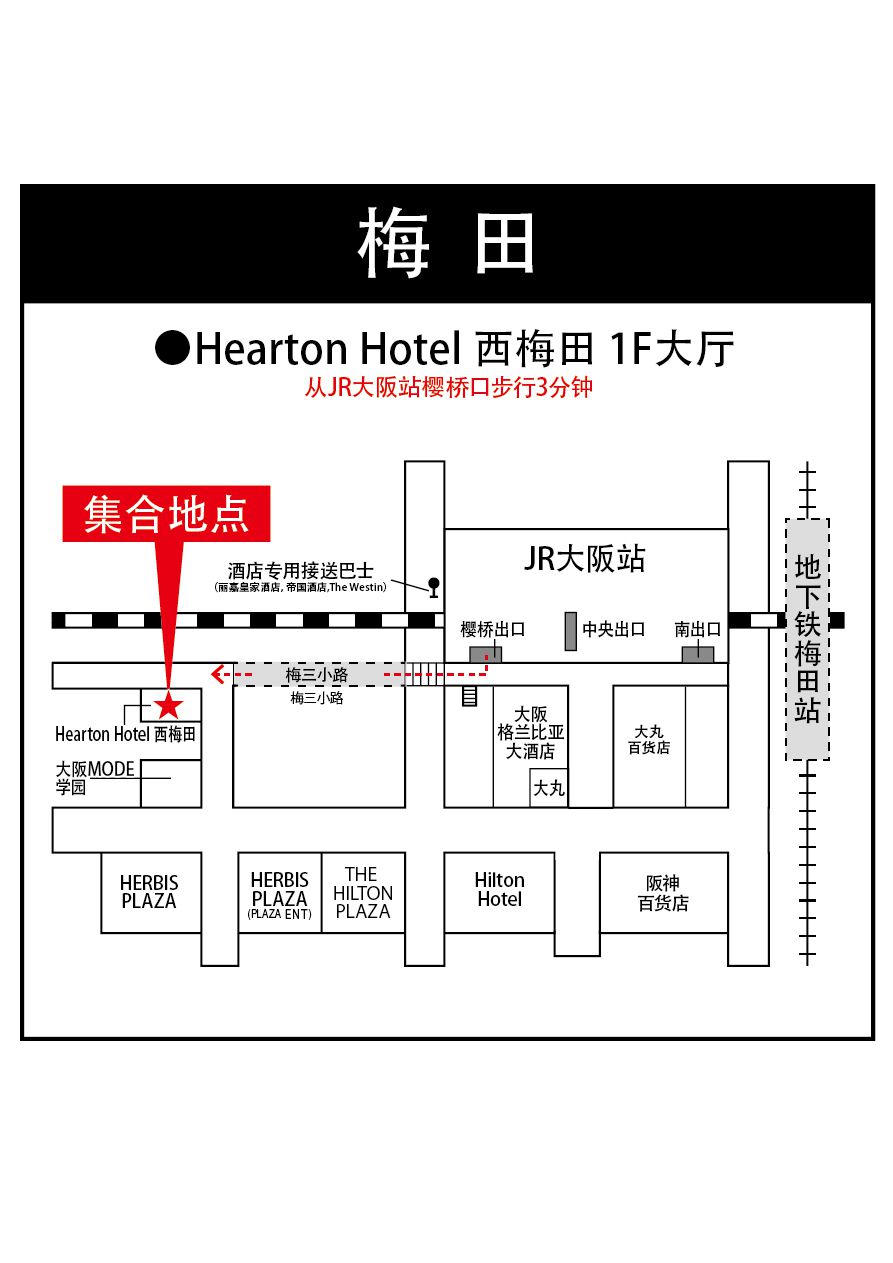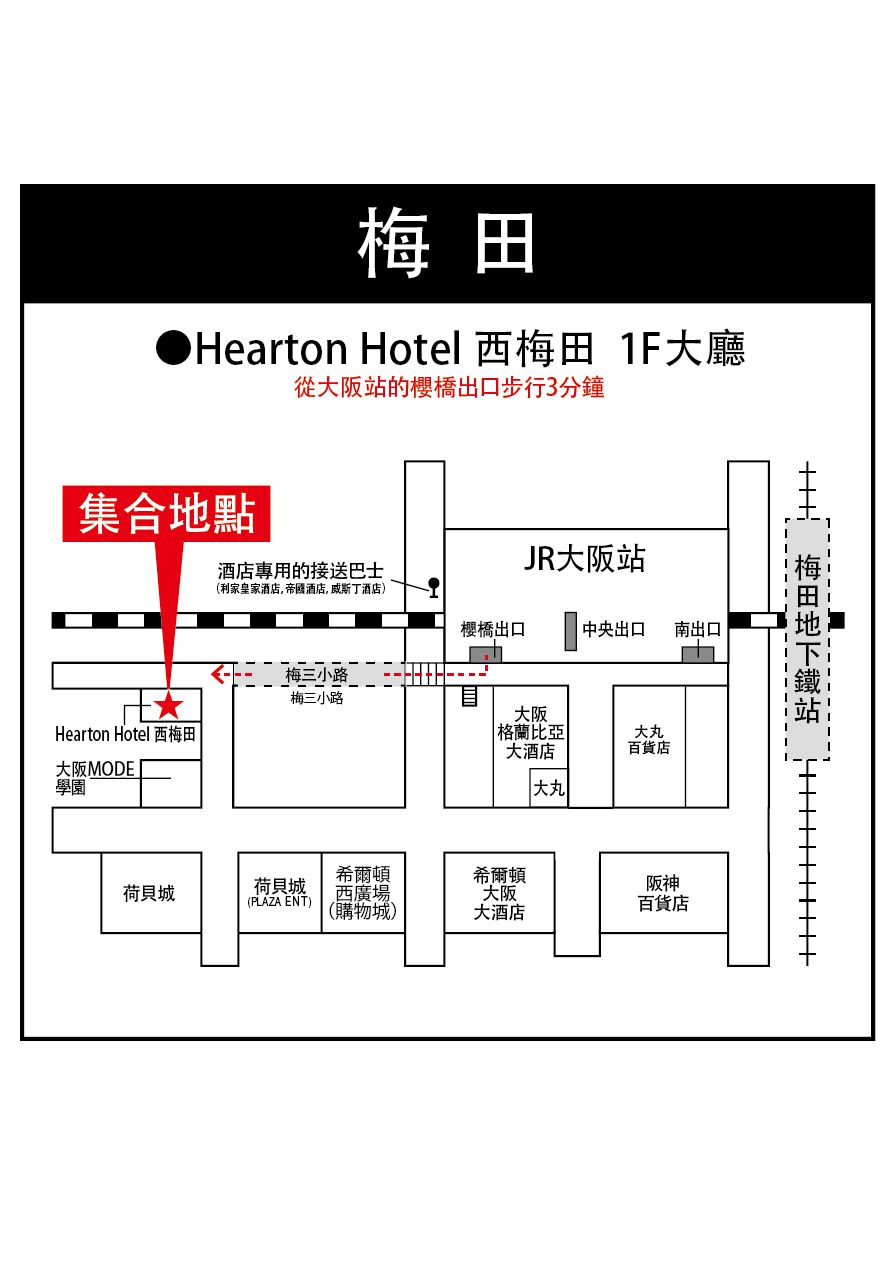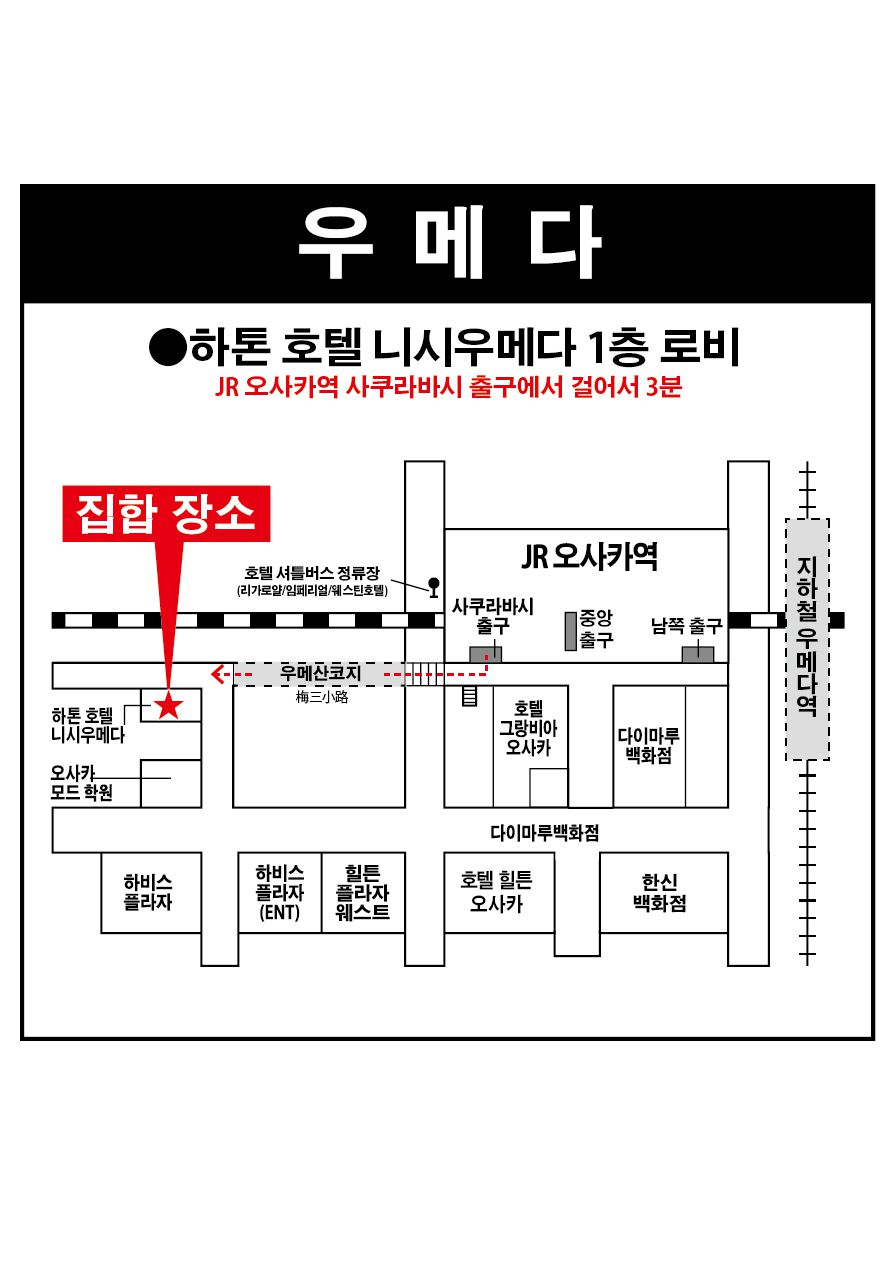 Kobe Beef Steak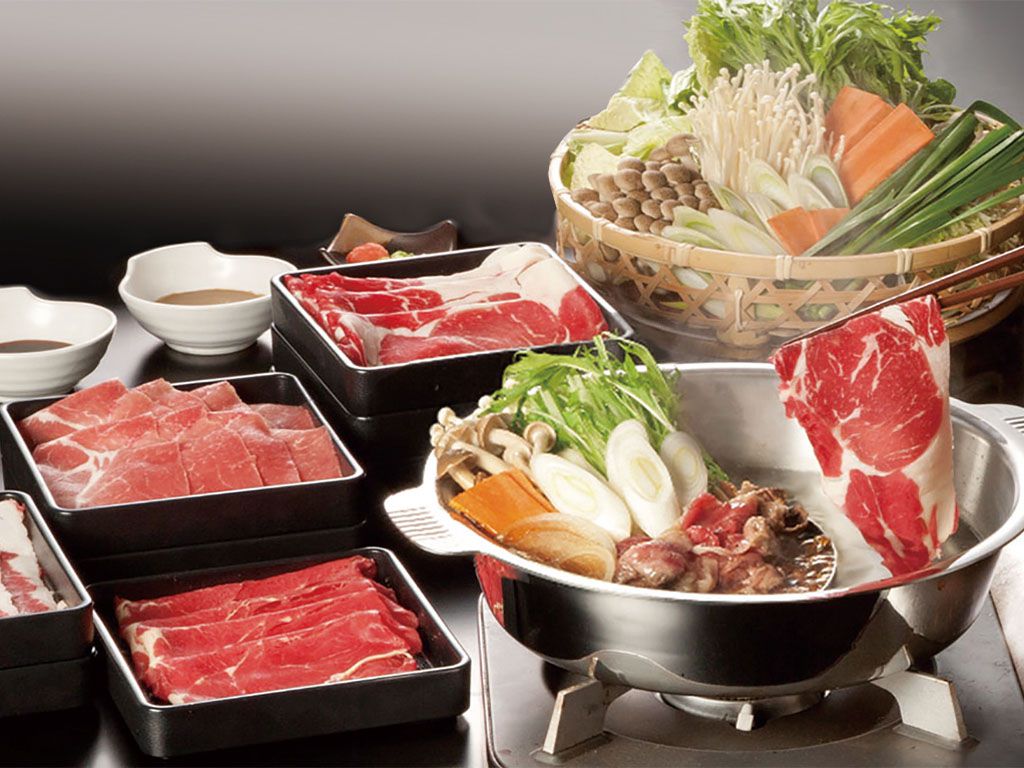 ShabuShabu
Course highlights
Dinner Options (Kobe MOSAIC)

-Shabushabu (hotpot) All-You-Can-Eat - 1 Hour (Free Drinks and Soft Serve Ice Cream Included)
Adults: 2000yen
Children (6-12 years old): 1000yen
Infants under 6: Free

-Kobe Beef Steak Set
(Includes 100g of Kobe steak, mini salad, rice, miso soup)
One Person: 7000yen

*Please tell us your preferred option when you make your reservation.
Important notices
*If you would like to join us on this trip, we ask that you please read the travel terms and conditions. Terms and condition (domestic travel only)
http://www.shinkibus.com/info/ya/jyouken_kokunai.pdf

*The price for lunch and entrance fees to sightseeing sites is not included in the price of the tour.
*The tour fee does not include drinks, so please buy these by your own means.
*The departure time at Umeda is 8:30 am and at Namba, 9:00 am. If you cannot arrive by the departure time, we will assume you are missing the trip and the bus will leave without you.
*Smoking is not permitted on the bus.
*Schedules are subject to change due to possible weather and traffic conditions.
*Please be at the waiting place 10 min before departure.
*The bus guide will ride on the bus with you; however, the tour guide will be on a different bus.
*Bus seating will be announced on the departure day. (All seats must be reserved)
*The dropoff location cannot be changed be changed on the departure day or after the bus has departed.
*Blankets and slippers will not be provided.
*Please be aware that due to the possible road and traffic conditions, it is possible we may fall behind schedule. This is especially true on weekends.
*Please be aware that the bus operated during the original trip and the return trip may be different.
*Departure time may change in accordance with the operation time.
*Please pay attention to your belongings. In the event that your belongings are lost or stolen, please know that we will not be liable.
*Due to the possible road conditions the arrival time as well as the return time may differ from the original plan. If, because of a delay, you need to call a taxi, arrange overnight accommodations, and purchase meals, we will not be liable for any of the extra cost.
*This tour will have a mix of Japanese and foreign travelers.
*Languages offered the day of the tour are Japanese and English.
Meeting time
8:20 a.m. Assemble/ 8:30 a.m. Departure
Meeting location
[Umeda] Hearton Hotel Nishi-Umeda First Floor LobbyMAP
What to bring
None
Operated by
LIMON(Shinki Bus Tours Co., Ltd)
Includes
Bus fare, Admission fee (Kinkaku-ji, Todai-ji Temple Hall of the Great Buddha), Lunch (Buffet or Chicken Sukiyaki)
Cancellation policy
Cancellation Fees:
From 10 to 8 days before: 20%
From 7 to 2 days before: 30%
1 day before: 40%
Day of: 50%
After departure, with no contact beforehand and no participation: 100%
Office Hours: 10:00am-7:00pm